How a global payment system cashes in on the yuan's increased use – learn Chinese
As China globalises its economy, builds itself an international financial centre and internationalises the yuan, one obstacle has steadfastly stood in the way: the Chinese language.
The limited use in global finance and business of the language because of its complexity, said analysts, would have hindered Beijing's efforts to increase the use of the yuan in global payments and transactions.
That may change as global financial messaging provider Society for Worldwide Interbank Financial Telecommunication (SWIFT) localises its technologies to support the Chinese language, a move to draw more mainland Chinese institutions into its network and help them converge with international market practices.
"China's lack of a [internationally] compatible set of nationwide branch codes and the use of Chinese characters are problems in international finance," said David Blair, managing director of Singapore-based treasury consulting firm, Acarate Consulting.
"There needs to be an easier way for foreigners to make payments in yuan to their Chinese suppliers across the country."
The use of the yuan has dwindled in the past few years. But amid the intensifying US-China trade war, Beijing has accelerated the opening up of its domestic markets to allow foreign investment in yuan-denominated asset classes even as the Chinese currency slid against the US dollar.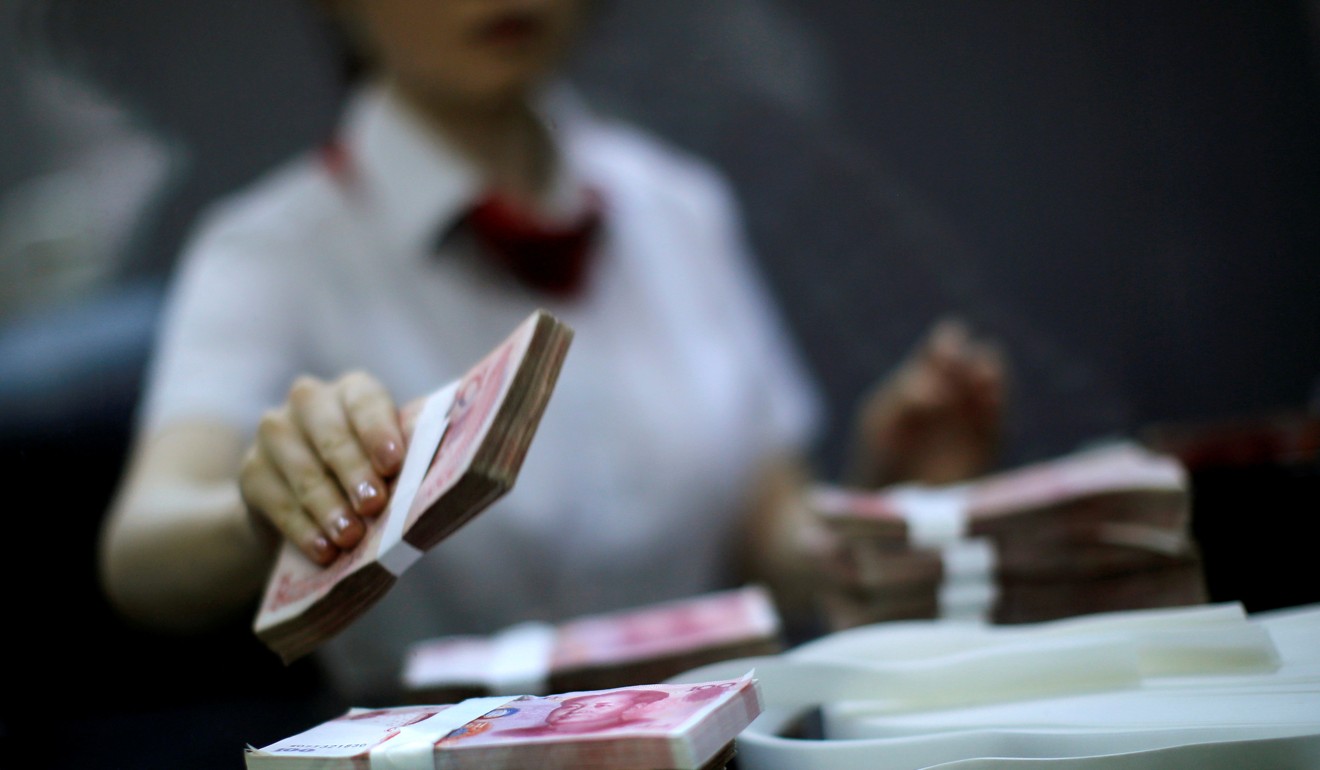 Foreign holdings of China's A-shares increased from 3 per cent to 3.5 per cent to more than 1.2 trillion yuan (US$174.9 billion) in the six months to June, while those for onshore bonds rose from US$130 billion in July 2017 to US$241 billion in June 2018, according to BNP Paribas.
As a global reserve currency, central banks have increased their holdings of yuan assets for a third straight quarter to 1.39 per cent in the first quarter this year, rising from 1.22 per cent at the end of 2017 and 1.08 per cent at the end of 2016, when the International Monetary Fund began reporting central banks' yuan allocations after the Chinese currency was included in its Special Drawing Rights currency basket in November 2015.
The world's second-largest economy is no short of money but the funds are trapped within the country in large part due to stringent capital controls. China ran a capital account surplus of US$79 billion in the first half, and foreign exchange reserves increased by US$51 billion even if was the first current account deficit since 1998, at US$28 billion.
China's lack of a [internationally] compatible set of nationwide branch codes and the use of Chinese characters are problems in international finance
David Blair, Acarate Consulting
"The country is controlling outflows but there will be opportunities under China's big initiatives, and the status of the yuan being promoted as an international currency," said Donald Lam Yin-shing, head of commercial banking at Hang Seng Bank. Analysts estimated that China would invest up to US$200 billion annually in projects under the "Belt and Road Initiative" – a trade policy for closer ties with markets along the Silk Road – in the next five to 10 years.
It is projections like these that SWIFT wants to capitalise on. It has worked with the Chinese authorities to upgrade China's Cross-border Interbank Payment System (CIPS) with the needed tools – including the industry standard ISO 20022 for syntax in financial messages in the Chinese language – to enable domestic and global institutions to connect with one another.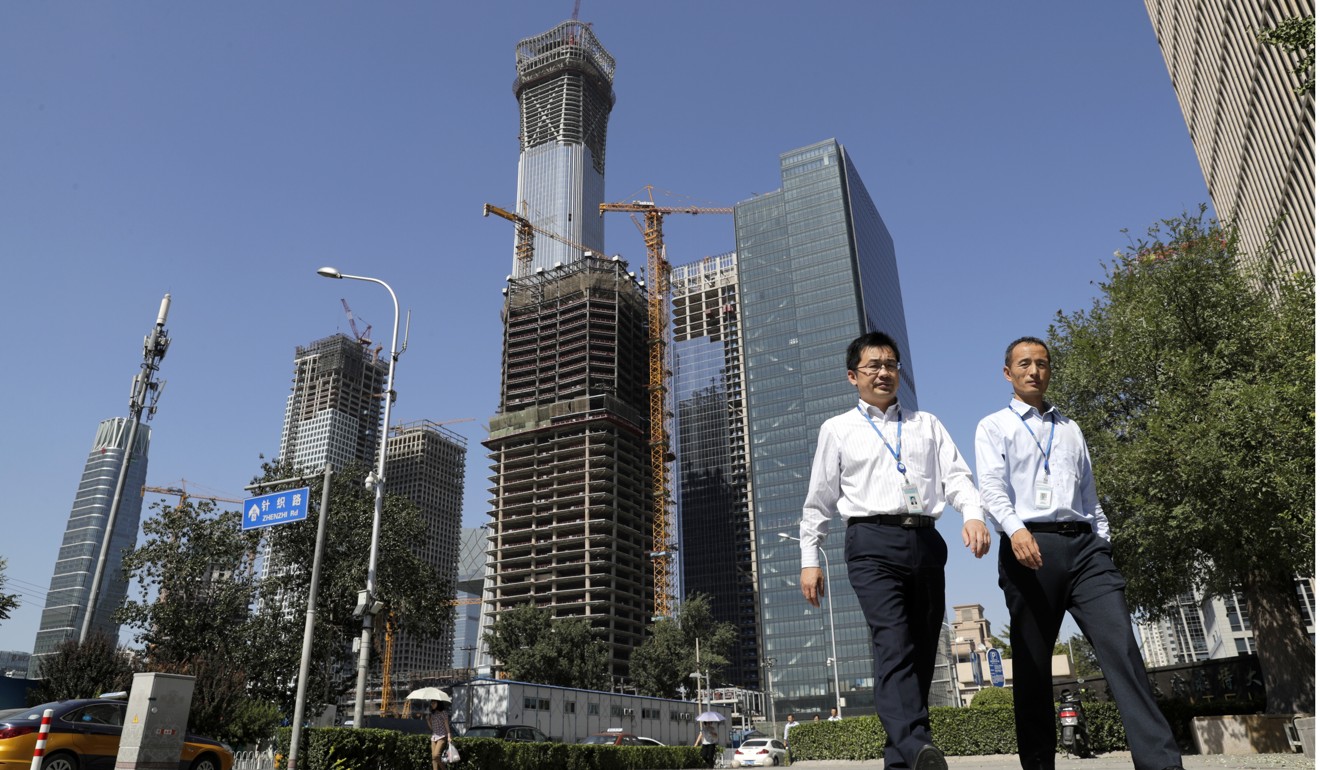 Launched in 2015 by the People's Bank of China, CIPS is an international payment system that facilitates yuan clearing and settlement for mainland Chinese financial institutions and companies conducting cross-border and offshore businesses. It uses a different set of codes from SWIFT's bank identifier codes (BIC) to identify to whom and where – including addresses and phone numbers – payments should be made.
While the upgrade was launched in May and ready to be incorporated into the systems of foreign institutions, it is unclear if CIPS would adopt the SWIFT system entirely. CIPS currently uses parts of the SWIFT system.
SWIFT was banking on its international network of 11,000 banks and companies to draw CIPS into adopting its financial messaging channel to connect with the global user community, said the company's managing director for Asia-Pacific, Philippe Dirckx.
The SWIFT system will be able to read codes in Chinese simplified characters used in the mainland and the traditional version adopted in Hong Kong, Macau and Taiwan.
The fragmented nature of Asia's market place meant it was especially important to have a model that standardised different perspectives and data
Tom Doris, OTAS Technologies.
"If the work we are doing with CIPS today ends up where we believe it will be, then they will be able to use SWIFT as a channel for all cross-border activities," Dirckx said.
Increased cross-border transaction opportunities on a secure international digital payment platform could benefit mainland Chinese banks seeking to retain and add corporate and institutional clients, as their retail banking businesses are hurt by the rapid adoption of mobile payments offered by China's internet giants.
Alipay, the payment arm of Alibaba Group Holding, which owns the South China Morning Post, and Tencent Holdings' WeChat Pay have also expanded their network internationally, allowing Chinese consumers to spend abroad using their platforms.
Yet technology spending at the Bank of China, China Construction Bank and Industrial and Commercial Bank of China last year accounted for just 1 per cent of the revenue, even though Chinese banks had plans to invest more for upgrades in the coming year, said DBS China financial sector analyst Ken Shih.
But the investment, Shih noted, was still a fraction of those at Credit Suisse and JPMorgan, which spent 14 per cent and 10 per cent respectively of their revenue last year.
Institutions connected to the SWIFT network are given a tracking number for every payment instruction to give them visibility of the transaction process. This could deter money laundering, allowing fraud to be identified, capabilities that CIPS lacks, which were as important as the speed of completing a payment, said Hang Seng Bank's Lam.
"The fragmented nature of Asia's market place meant it was especially important to have a model that standardised different perspectives and data," said Tom Doris, CEO of Liquidnet-owned analytics firm OTAS Technologies.
The next question is – how soon will the yuan be a currency of wider choice.
"It remains how accessible China will make the yuan 10 to 15 years from now and whether people in Africa, or the Belt and Road nations would hold the yuan and how receptive they would be in carrying less dollars," said Jameel Ahmad, global head of currency strategy & market research at online broker FXTM.
"The US is still taking a central role in the global economy and politics. These mechanisms are still uncertain."
This content was originally published here.